BASEL HAPPINESS AGORA
(Event In Review)
These are some of our favourite moments captured from the Basel Agora, and we are so happy to share them with you.
ABOUT THE  2019 HAPPINESS AGORAS
The 2019 World Happiness Virtual Agora was the world's largest polycentric forum of happiness with more than 100 well-being experts, thought leaders, activist, shapers, and game-changers sharing their visions and supporting change through action.
As part of this larger virtual event, the Basel Happiness Agora joined 30+ hubs around the world to focus on local community building and personal development and growth. The vision for the local Basel Hub was to bring our community together to explore and experience in a space for learning and connection. We had an amazing time sharing space with over 100 amazing participants and 15 super facilitators over three days.

20 March 2019
Mind + Body +
Senses
Happiness originates within ourselves, and this is where we begin our exploration. Conscious living involves increasing our awareness and bringing our whole selves to the present moment. This requires authenticity, vulnerability, trust and curiosity, which can be cultivated and expanded in a variety of ways.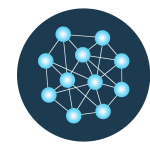 21 March 2019
Work + Vision +
Community
We spend a considerable amount of time at work and in our local communities. The people and spaces we surround ourselves with have a huge influence on our well-being and happiness, and vice-versa. Conscious involvement and belonging have the power to cultivate a strong sense of belonging.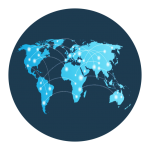 22 March 2019
Happiness for
Global Connection
Solving the grand global challenges demands for us to elevate our consciousness and awareness, both at the individual and collective levels. How do we bring ourselves fully as individuals, communities, cities and nations to co-create a spirit of happiness around the globe? Come explore with us to connect the dots.
FREQUENTLY ASKED QUESTIONS